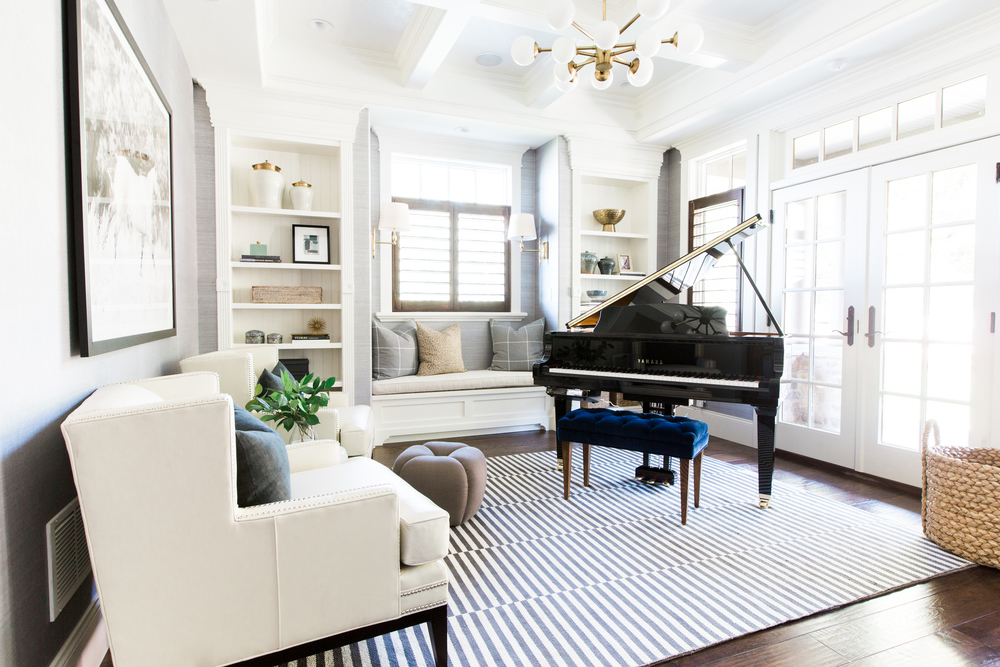 Everyone deserves a space to indulge in a favorite hobby - from woodworking to reading, music to games. Here are a few tips on creating a space all your own.
STAKE THE SPACE
First, identify where you can "set up shop" and how much space you can claim. Is there is an under-utilized area in your home or will you need to persuade your family to make room for your hobby? A closet? A corner? A room? A whole floor of your home?
DESIGN A PLAN
Next, imagine the possibilities with the help of resources like Houzz and Pinterest, or for larger projects, hire an interior designer. Is your new space small or large? What furniture does it require? Organizational elements? Art? Lighting? Make a list of what you need and another of what you want to create a space you love. Consider how you'll use the space as well. For example, a reading room could vary between a nook for one reader or a space to host book club. Don't forget to take inventory of items (supplies, for example) you'll need to store or want to display to ensure you have space for both.
SET A BUDGET
Perhaps you have everything on-hand and ready to go, but odds are you'll need to make a few purchases. Now is the time to set a budget for these items. Can you find some things secondhand? DIY instead of hiring pros? Which items do you need to splurge on? Once you've set a budget, add 20% to account for unforeseen expenses.
IMPLEMENT
It's rare that projects like this come to fruition quickly, largely as a result of budget and time constraints. Setting a timeline is a great way to simultaneously manage expectations and build excitement for the final product.
ADAPT AS YOU GO
Hopefully, your space will embrace you immediately and facilitate your hobby without any hiccups. Don't hesitate, however, to make changes over time as your needs evolve. Perhaps you find you need more space for wrapping paper than ribbon, or your daughter takes up yoga and you end up needing room for two. Allow your space to reflect your experience, growth and passion for your hobby.